Central Insurance Agency, Inc. is an Independent Insurance Agency, which means we represent many different companies so we can find the one that is right for you. We can shop your insurance for you instead of you having to call around.
Central Insurance Agency, Inc. was incorporated in 1965. We are an Independent Agent representing many fine companies. We work for you when you have a loss and follow through to see that you get a fair settlement on all claims.
It helps to find an agency that you know and can trust. Our staff has the knowledge and experience of our insurance products to provide maximum benefit and protection to our clients. Let one of our licensed professional insurance agents help you with any of your personal or business insurance needs serving Carrington, North Dakota.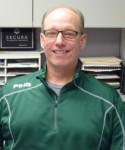 Cory Smith -
Cory specializes in the Property and Casualty lines of insurance. Cory is also a licensed Real Estate Broker. Cory grew up in the insurance business as his parents, Ed and Peggy Smith owned Central Insurance Agency, Inc. from 1965 to 2000. Cory graduated from Valley City State University in 1987 with a major in Business Administration and a Minor in Human Resources Management. From 1987 to 1992, Cory opened and managed several Foot Locker Stores around the country. In 1992, Cory moved back to Carrington and began his career in insurance and real estate. Cory's years of experience and family tradition of delivering excellent service make him one of the area's finest agents. This excellence was recognized in 2016 when Cory was presented the North Dakota PIA Agent of the year award.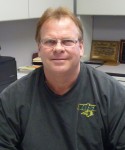 Jeff Riedesel -
Jeff specializes in Multi-Peril Crop Insurance and Hail Insurance. Jeff grew up on a farm near Cathay, North Dakota. Jeff graduated from NDSU in 1983 with a major in Agricultural Economics and Business. From 1983 to 2000, Jeff worked in the Ag Lending and Insurance fields. In 2000 Jeff purchased half of Central Insurance Agency, Inc. Jeff's love for farming and his 35+ years of experience, make him one of the most knowledgeable, experienced crop insurance agents around.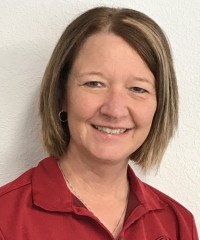 Faye Pederson -
Faye is a dedicated real estate salesperson for Central Agency. She also is licensed in Property, Casualty, Life and Health lines of insurance. Born and raised in Bismarck, North Dakota, Faye graduated from Bismarck State College with an Associate of Applied Science degree in 1984. Moving to Onida, South Dakota in 1988, she worked as a benefits specialist for ten years with the State of South Dakota Benefits Program. In 1999, Faye acquired her insurance license and worked with a bank agency Onida, SD until her move to Carrington in September of 2003. Faye joined Central Agency in October of 2003, concentrating on personal lines of insurance. In January of 2004, Faye added real estate to her career. Faye's customer service skills and desire to meet the client and customer needs makes her a true real estate professional.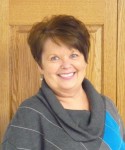 Patty Hegvik -
Patty is one of the dedicated customer service representative/support staff here at Central Insurance Agency. Patty has been licensed in Property, Casualty, Life and Health lines of insurance for 34 years. Patty grew up on a farm in the Turtle Mountains North of Bottineau, ND. She graduated from NDSU-Bottineau Branch with an Associate degree in Business. In 2005, she joined the agency team, bringing with her many years of insurance knowledge and experience to serve the customers needs.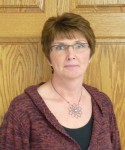 Leslie Oster -
Leslie is dedicated to serving the insurance needs of our customers while also completing the accounting duties of the agency. Leslie grew up on a farm south of Chaseley, ND and attended school at Bowdon, ND. In 1984 Leslie moved to Carrington, ND and got an introduction into the insurance world while working at Carrington Health Center. She was employed there from 1985-1998 and worked with health insurance issues, billing and collections. In 1998 she became part of the Central Insurance Agency staff and in 2002 she acquired her insurance license. Leslie's customer relation skills and her love of people make her an asset to the agency's team of professionals.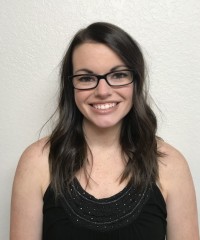 Ashley Reisenauer -
Ashley is a customer service representative for Central Insurance Agency. She is licensed in the Property, Casualty, Life, Health and Crop lines of insurance. She has also earned the Certified Insurance Service Representative (CISR) Designation. Ashley was born and raised in Harvey, ND. She attended NDSU and graduated in 2012 with a Bachelor's Degree in Accounting. She moved to Ellendale, ND and became licensed and began working in the insurance industry in 2013. In 2017, Ashley moved to Carrington and joined the Central Insurance Agency team.